| Startseite | Artists | Gallery | Impressum | Sitemap |
| Greddy Assa | Greddy Assa Vita | Greddy Assa Ausstellungen | Greddy Assa Paintings |
| Greddy Assa Collection |
Greddy Assa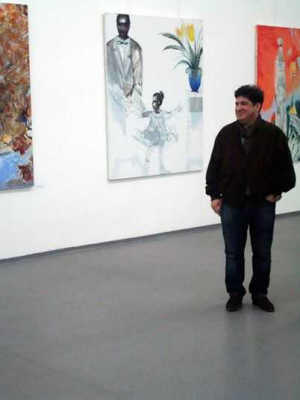 Греди Асса - Greddy Assa Artworks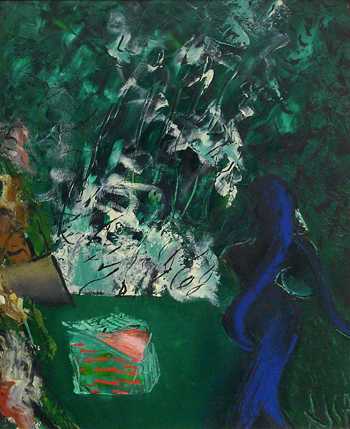 akvarium

GREDDY ASSA
Selected solo exhibitions:
1988 - Autumn Exhibition, Old City, Plovdiv.
1992 - Meetings with America, American Cultural Center, Sofia.
1993 - Studio 9 Gallery, London.
1996 - The Poetic Neo-expressionismus of Greddy Assa, The Broome Street Gallery, SoHo, New York.
1997 - Pulitzer Art Gallery, Amsterdam.
1998 - Beyond the interior, Irida Gallery, Sofia.
1999 - Passage toward the pleasure, Irida Gallery, Sofia.
2000 - Gallery Katarzyna Napiorkowska, Warsaw.
2001 - Pipes, Gallery Cyclops, Sofia.
2001 - Inner spaces, Gallery Rayko Aleksiev, Sofia.
2002 - Adventures in the painting, Gallery Korea, Seoul.
2002 - Thurther, Gallery Krida Art, Sofia.
2002 - Malovat Gallery, Chicago.
2003 - The Blues, Gallery Art Alley, Sofia.
Selected Solo Exhibitions
2013 The Magic of Color, Haus am der Redoute, Bonn, Germany
2012 The Bird, Astry Gallery, Sofia, Bulgaria
2011 Iceland, my Utopia, Rakursi Art Gallery, Sofia, Bulgaria
2011 Yemaya, Gallery Raiko Aleksiev, Sofia, Bulgaria
2010 White Jump, Rakursi Art Gallery, Sofia, Bulgaria

Selected Group Exhibitions
2012 Greddy, Houben, Koichev, Modern Art Gallery, Sofia
2012 The Studio. Muses and Models, Rakursi Art Gallery, Sofia, Bulgaria
2011 Bond of Generation, 54th International Art Exhibition – La Biennale di Venezia
2005 - 2010 The Forth Beijing International Art Biennale, China


Bibliography and filmography
2014 - Film for Vladimir Dimitrov - Maystora, Bulgarian National Television, creative project consultant Greddy Assa - http://bnt.bg/predavanyia/umno-selo/umno-selo-29-mart-2014-vladimir-dimitrov-majstora-prezarezhdane
2010 Cubassa, documentary of French cineaste Patrick Sandrin
2009 Balkan Crossroad of Cultures, bilingual book with watercolours with introductions by Prof. Tchavdar Popov and Prof. Valeri Stephanov, Publishing House Faber
2004 The Body is Not a Pipe, trilingual book with drawings and introduction by Prof. Valeri Stephanov, Publishing House Anubis.
The Other Globe, film-portrait, by Vladimir Lutzkanov, producer the Bulgarian National Television, Grand prix at the Festival the Eight Muse, selected for FIPA - International Festival of Audiovisoual Programs, Biarritz (2005) and FAMA FEST 2005, Portugal - http://vbox7.com/play:m40b2b14f3
Autobiographical, bilingual catalogue for the exposition in the National Art Gallery, Sofia, K+K
2001 Inner spaces, bilingual vcatalogue of the exposition at Raiko Alexiev Gallery with introduction by Ivan Krastev, Sofia, K+K.
Public Collections:
Museum Peter Ludwig - Cologne, Germany.
Museum of European Art - Clarence, New York, USA.
Corporative Collection Studio 9 - London, Great Britan.
Bulgarian National Gallery.
Sofia City Gallery.
Memory Museum of Holocaust - Washington, USA.
Jewish Museum - Vienna, Austria.
Naumann Foundation - Bonn, Germany.
John J. Burns Collection at Boston College - Boston, USA.